First British Afghan Academics' and Professionals' Forum
---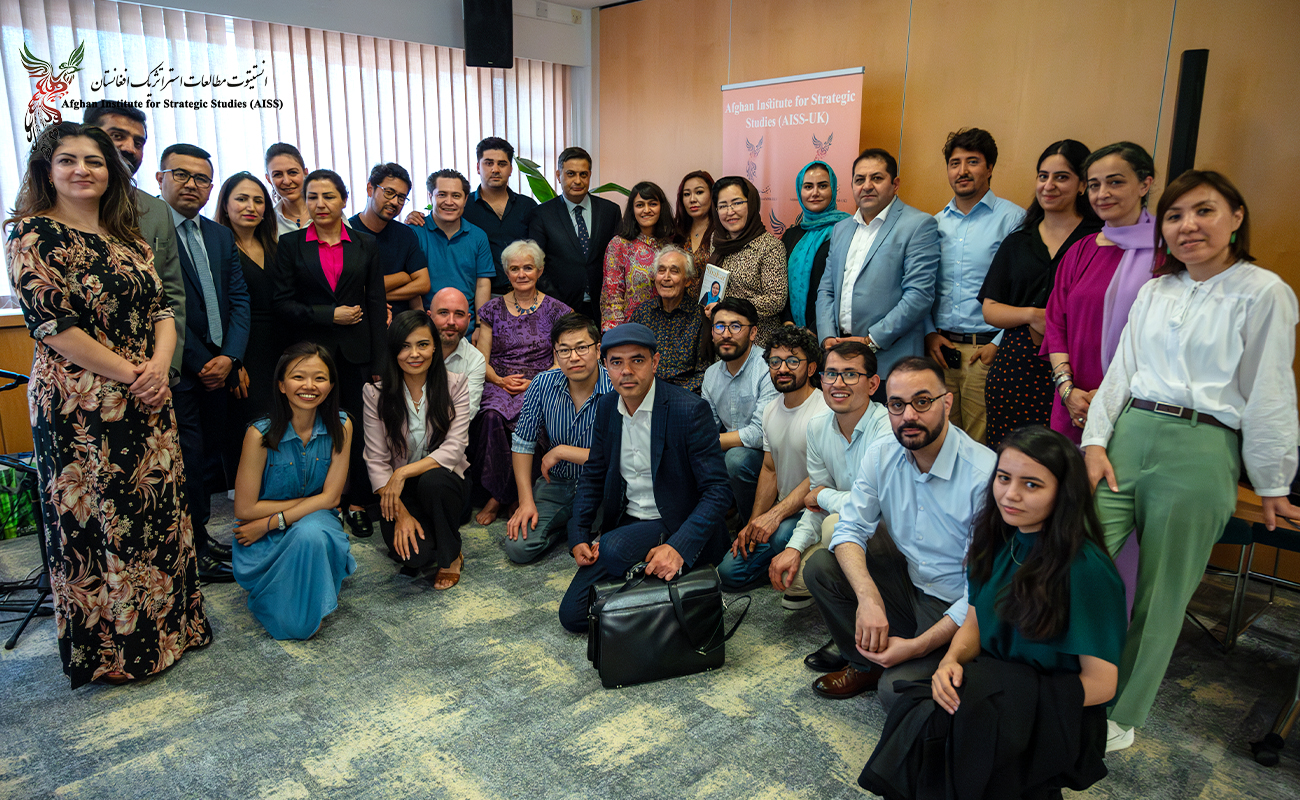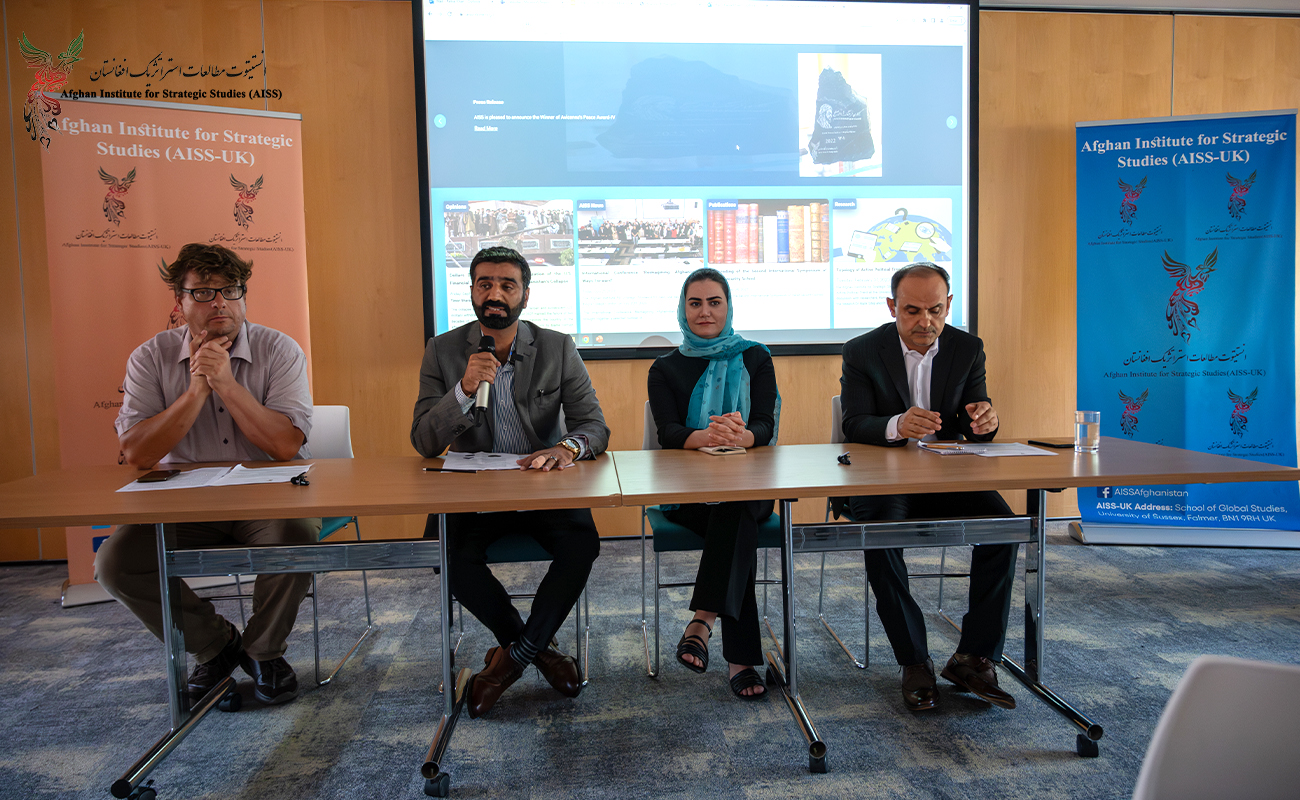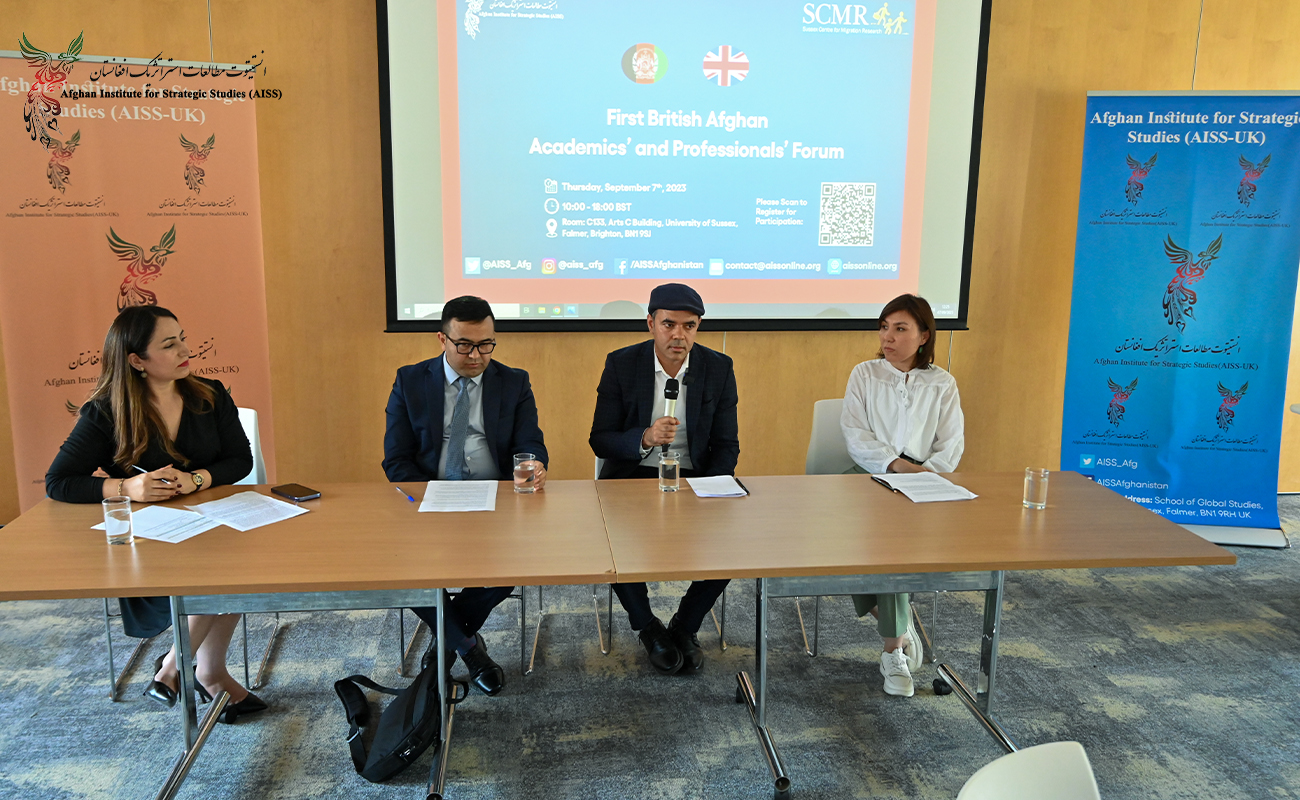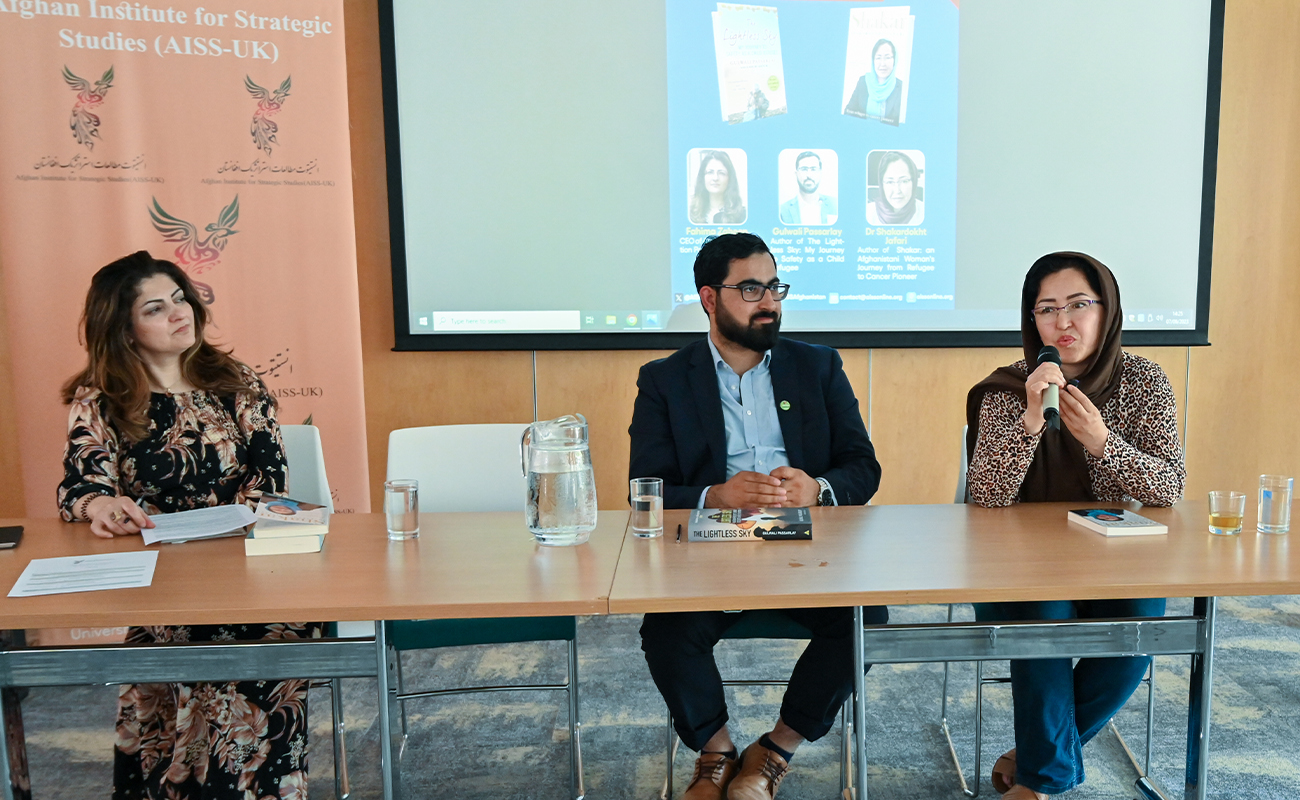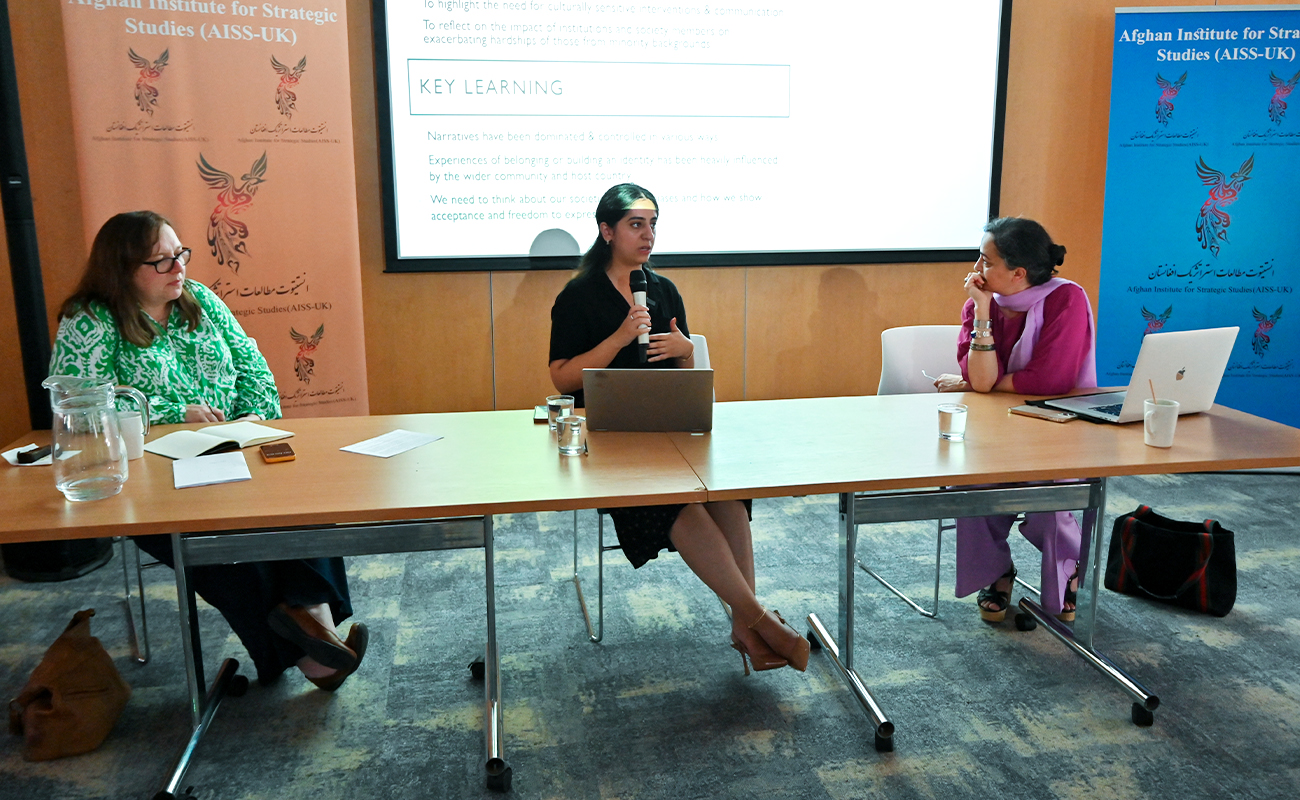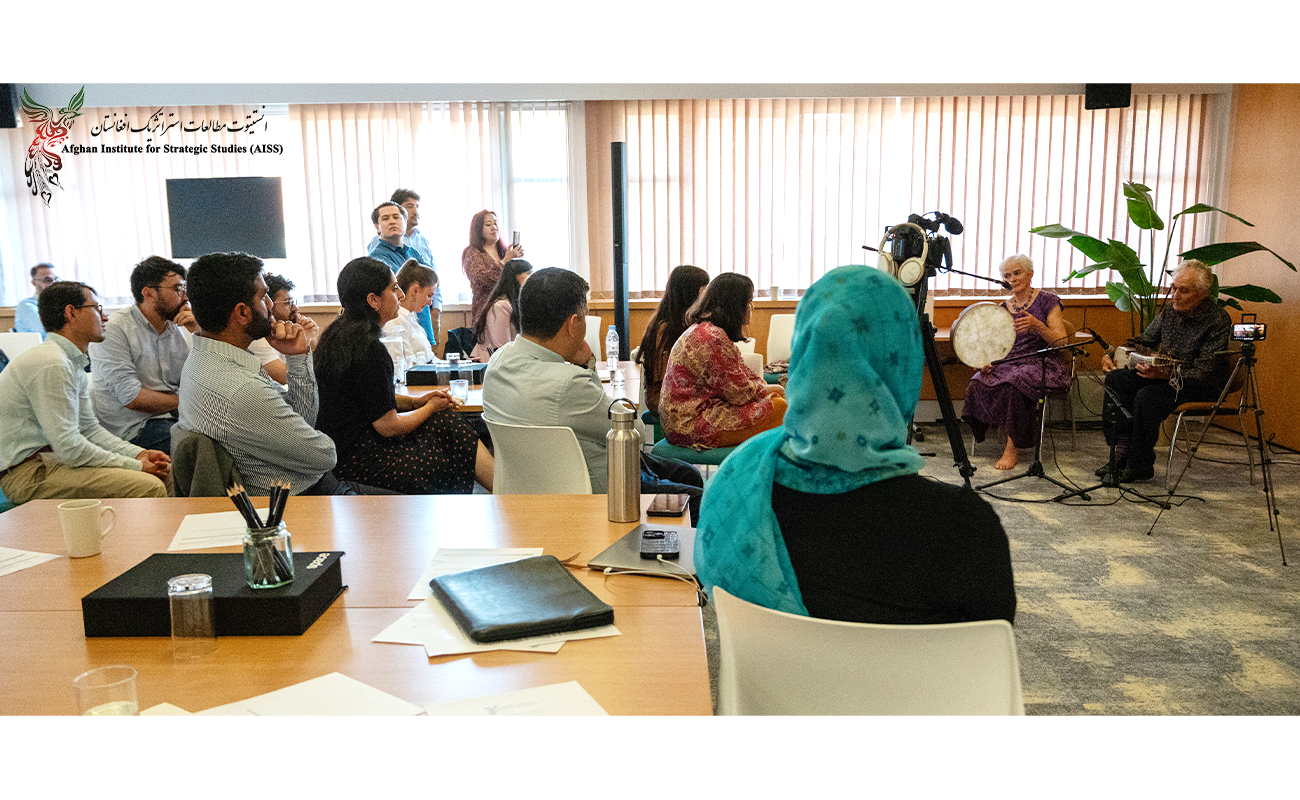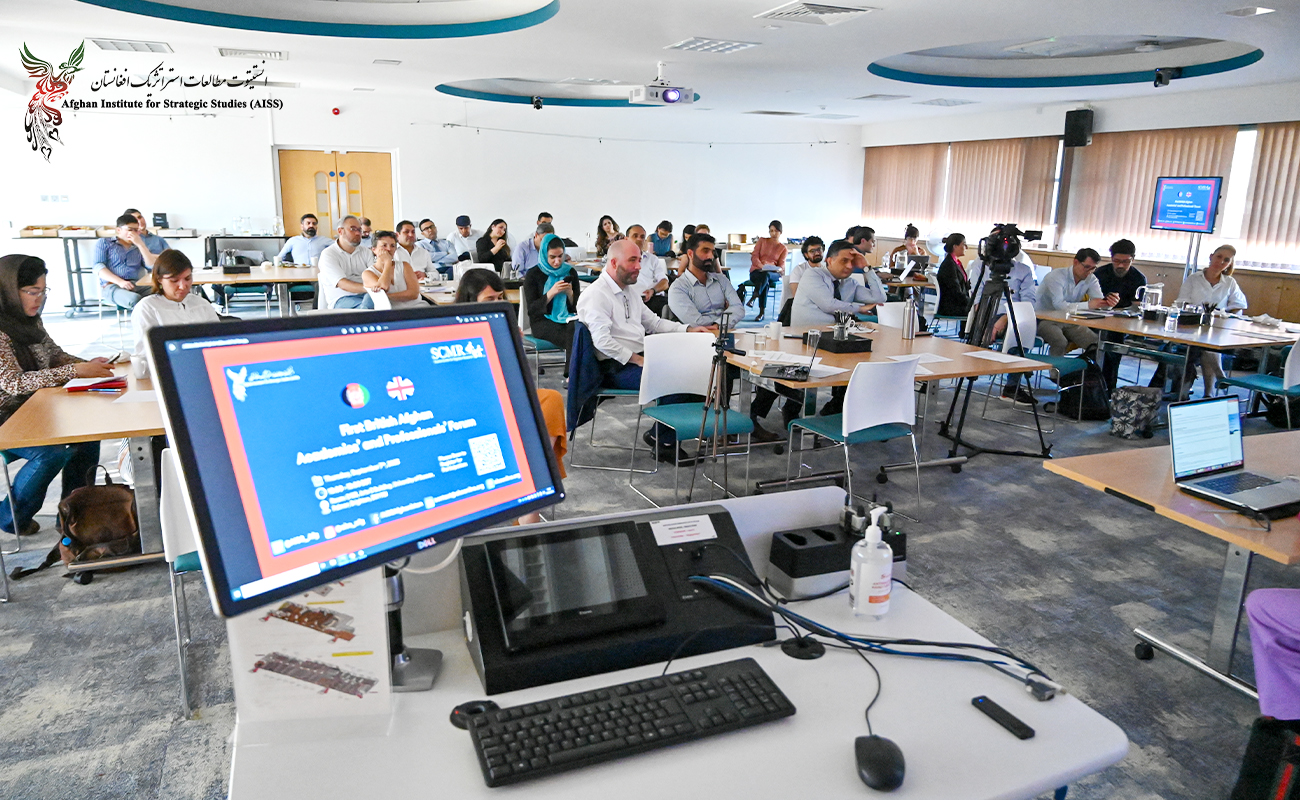 The inaugural British Afghan Academics' and Professionals' Forum took place at the Afghan Institute for Strategic Studies, in collaboration with the Sussex Centre for Migration Research. This landmark event was hosted at th University of Sussex University on September 7, 2023.
During this one-day conference, a diverse assembly of Afghan-British educators, academics, and experts convened to address a wide array of topics, including from academia and professional settings.
Dr Ceri Oeppen of the University of Sussex University commenced the conference by extending a warm welcome to the attendees. Following her opening remarks, Dr. Rabia Khan provided an overview of the program's objectives.
The initial panel of the conference centered on Contemporary Research by Afghan Scholars. Mr. Nemat Zafari, Ms. Atefa Tayeb, and Mr. Dr. Sirajuddin Isar eloquently presented their research findings to the audience, with Professor Magnus Marsden serving as the panel moderator.
The subsequent panel delved into non-academic careers and insights for Afghans in Britain, featuring talks from Ms. Shamim Sarabi, Mr. Ahmad Sabir and Mr. Hamed Haidari, who shared their professional experiences with various British institutions.
In the segment dedicated to Afghan authors, Dr. Shakardokht Jafari and Mr. Gulwali Passarlay discussed their respective books: "Shakardokht Jafari: The Afghanistani Woman's Journey" and "The Lightless Sky."
The third panel of the conference, moderated by Ms. Mitra Qutb, featured discussions led by Mr. Chris Blackburn and Ms. Montazar on strategies to enhance the cohesion and integration of Afghans into British society.
The fourth panel was dedicated to research about Afghans in Britain, with Dr. Avesta Panahi, Ms. Assiya Amini, and Ms. Anis Rezaei presenting their research findings. Dr. Ceri Oeppen moderated this informative panel.
The latter part of the program featured remarks by Ms. Khandan Danesh and Banafsha Yacoubi, who discussed the future directions and plans of this initiative.
To conclude the conference, attendees were treated to a captivating live musical performance by John Bailey and Veronica Doubleday.
This conference served as a platform for meaningful dialogue, knowledge exchange, and the sharing of experiences among British Afghan Academics and Professionals. The conference was organized by the Afghan Institute for Strategic Studies. This inaugural conference is poised to become an annual event, fostering continued collaboration and growth in the years ahead.
---
Comments