AISS is pleased to announce the Winner of Avicenna's Peace Award-IV
---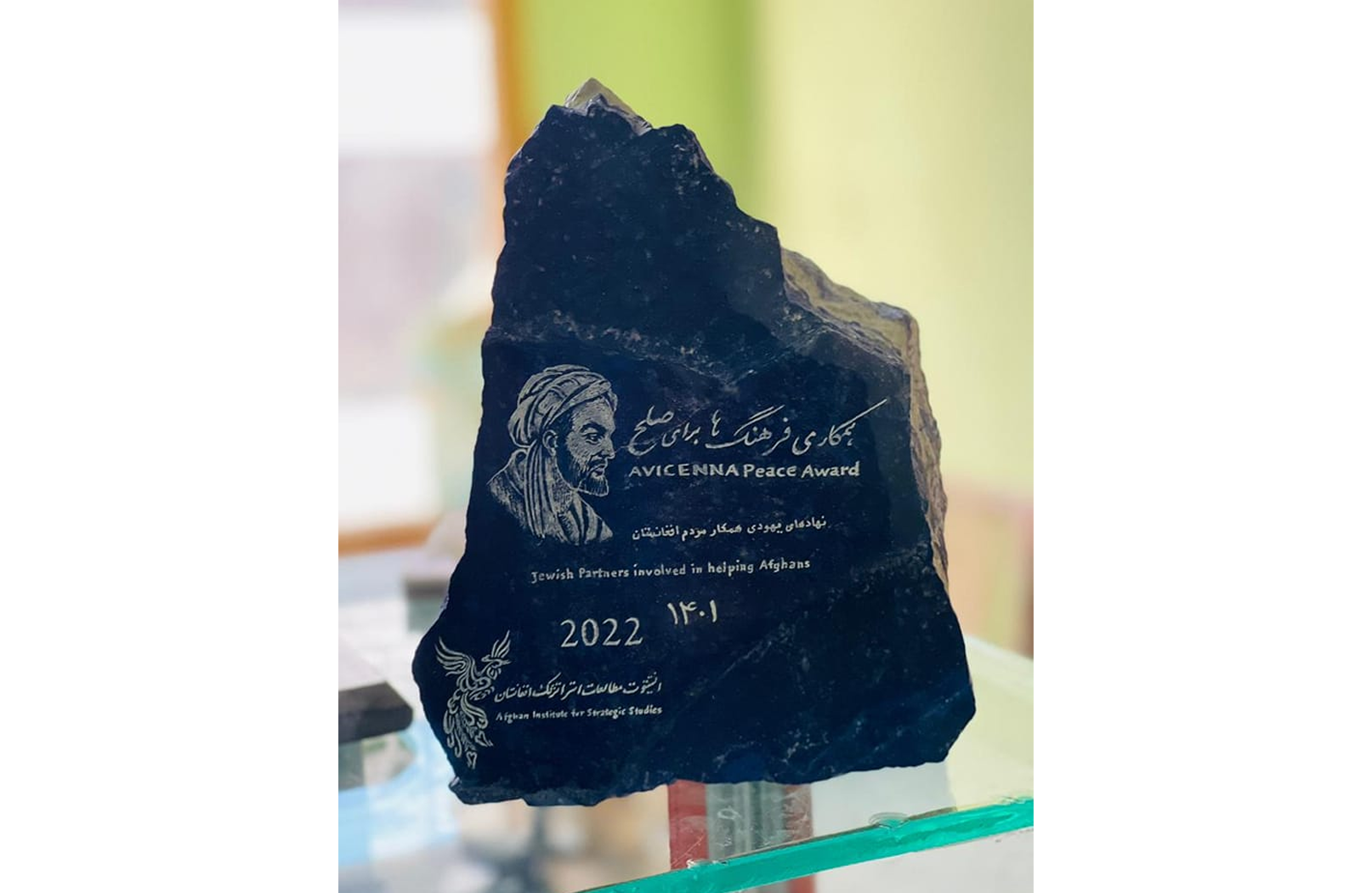 The Afghan Institute for Strategic Studies (AISS) is pleased to announce the Winner of Avicenna's Peace Award. This year's winners (4th round) are Jewish Non-Governmental Organisations (NGOs) for their important role in establishing humanitarian corridors for the safe evacuation of those at risk during the 2021 Afghanistan evacuation, alongside organisations working with local communities, charitable organisations and other groups that assisted in the resettlement of Afghan refugees around the world. Previous winners include Professor Michael Barry (USA-France/2018), the Honourable Rashid Al Ghannouchi (Tunisia/2019), and Senator Anarkali Kaur Honaryar )Afghanistan/2020). The previous ceremonies were held in free Kabul, Afghanistan.
The Award ceremony will take place in London on June 26, 2023. Alongside music performances and speakers from Jewish organisations and Afghan communities, the keynote speaker will be Dr. Shirin Ebadi, a Nobel Peace Laureate, political activist, lawyer, former judge, human rights activist and the founder of the Defenders of Human Rights Center in Iran.
For additional information about the event, including registration please get in touch with the AISS communication team.
Khandan Danish | Contact@aissonline.org | WhatsApp: +447733854040